25% – 30% of your energy costs go out your windows.  You can save this loss with energy efficient windows.   Now that the peak air conditioning summer is over, there is time to save on heating costs.  The Energy Information Administration (EIA) is warning homeowners that heating bills for houses that use natural gas could be significantly higher this winter—perhaps by as much as 50%.  The costs for electric base heating costs are also expected to rise.
Update Existing Windows to Improve Efficiency
If your windows are in newer and energy efficient, there are several things that you can check and fix before the cooler weather comes to our homes in the Low Country. condition, taking steps to improve their efficiency may be the most cost-effective option to increase the comfort of your home and save money on energy costs. There are several things you can do to improve the efficiency of your existing windows:
Look for air leaks around windows
Add caulk and weatherstrips around windows and door
Add energy efficient window treatments
Window film will help in the summer
Add exterior shading such as shutters and overhangs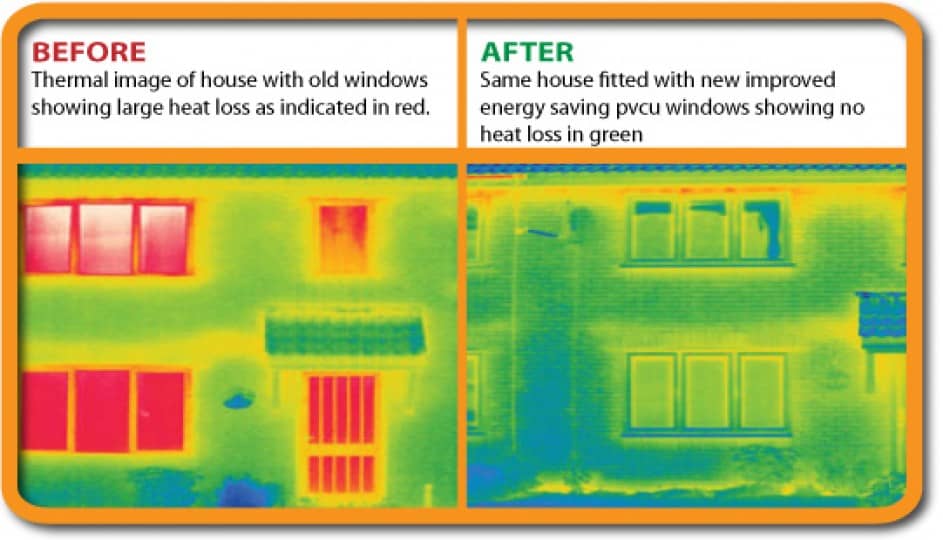 Replace Your Windows
If you decide to replace your windows, you will have to make several decisions about the type of windows you purchase and the type of replacement you will make. Make sure that you choose an appropriate window that can help protect your home from hurricanes and other storms. We have been serving the Savannah and Hilton Head area for years and know which products are best for your home.
Low Maintenance
Vinyl windows are the low-maintenance choice for residential use.
Superior Weatherability
The vinyl compound is uniquely formulated to withstand the harsh effects of weather, UV light and southern exposure.
Color Retention
Pharmaceutical-grade compounding and blending systems provide consistency, so you can rely on superior color and weatherability. As the Low Country sun is strong and direct in the summer, this will also help protect the inside of your home from UV damage.
Even the most energy-efficient window must be properly installed to ensure energy efficiency and comfort. Have your windows installed by trained professionals according to manufacturer's instructions; other¬wise, your warranty may be void.
Window installation varies depending on the type of window, the construction of the house (wood, masonry, etc.), the exterior cladding (wood siding, stucco, brick, etc.), and the type (if any) of weather-restrictive barrier.
Windows, flashing, and air sealing should all be installed according to the manufacturer's recommendations to perform correctly.
To learn more or to get a free in-home consultation for replacement windows, please contact us!